Friday, January 29th, 2010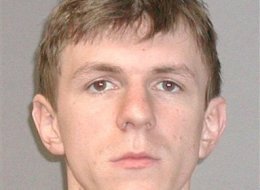 I'm not supporting James O'Keefe's take-down of ACORN, but I thought it was a brilliant and funny bit of political theater.  As we all know, his latest 'caper,' to tap or otherwise mess with Senator Mary Landrieu's phones, fizzled out as suspicious staffers called in the fuzz, turning wanna-be political thespians into political miscreants.
So how did Jimmy go from genius to doofus in a single step?  First off, hubris, common plight of the young and brash fresh off a recent victory.  I guess Jimmy figured he was so gifted he need give nary a thought for the gross difference in scale between pranking an overworked ACORN staffer and the staff of a U.S. Senator.
Secondly, the first prank worked well because it was funny, regardless of your political stripe – and that was especially great because as we all know, reactionaries are so rarely funny!
Maybe Jimmy had something funny planned, but by not leveling with us and telling us what he was really up to, we can only assume it was a ho-hum act of wrong-wing political thuggery.   Ergo – doofus.